Under the Conceptual Design phase, the third travel lane along US 30 Mainline Westbound will begin at the US 30 westbound on-ramp from Business US 30, and the third travel lane along US 30 Mainline Eastbound will end at the US 30 eastbound off-ramp to Quarry Road.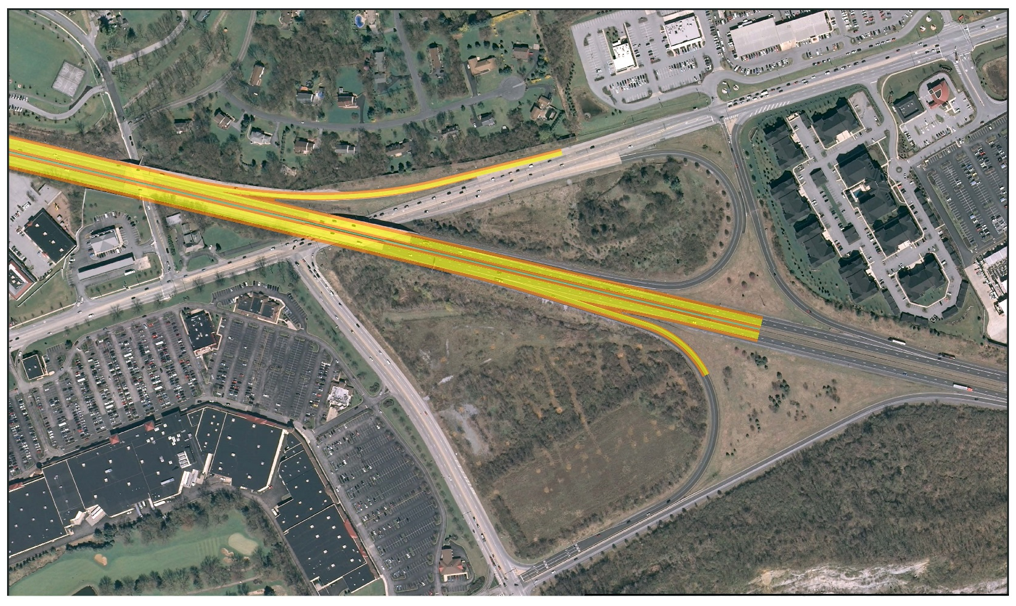 ENVIRONMENTAL RESOURCES
The section has a very limited number of environmental features.  The township owned Bell Tavern Park lies north of US 30 at the western limits of the section.  An unnamed tributary to the East Branch of Brandywine Creek runs through the eastern edge of the park and under US 30.  Two additional unnamed tributaries to the creek are situated between Quarry Road and Business US 30.  There is a single property adjacent to the south side of US 30 that may have historic significance and will require evaluation.
CONTACT US
Contact us to tell us what you think.